PEOPLE
Ghislain Moritz: One of the most significant tools a wine maker has, is marital support
Nearly 4 years ago Valeriu Stoica gave the inauguration speech for Avincis Winery and I clearly remember the part about the etymology of the name: "A comes from Andreea who is our daughter. V comes from Valeriu which is my name. I comes from Irinel, my wife. VIN comes from the wine that I'm hoping you'll be drinking with great pleasure today. VINCIS comes from Latin and it denotes victory or defeat. I'm telling you this because I want you to know that whoever drinks from our wine will always be victorious."
After having talked about the history of the location, Valeriu and Irinel Stoica introduced us to the people they work with at the winery, of whom we particularly remember Ghislain Moritz, the wine expert, and his beautiful wife, Angela Prado, the Marketing Manager.
In 2011 Ghislain was the youngest wine maker at one of the most beautiful wineries in Romania, AVINCIS Winery. Even if everybody was watching him he didn't turn an eyelash and managed to make wines that have won numerous medals.
We'll pass on, in the usual manner, the conversation we've recently had with yet another interesting person. We've spoken to Ghislain so that we could learn his story.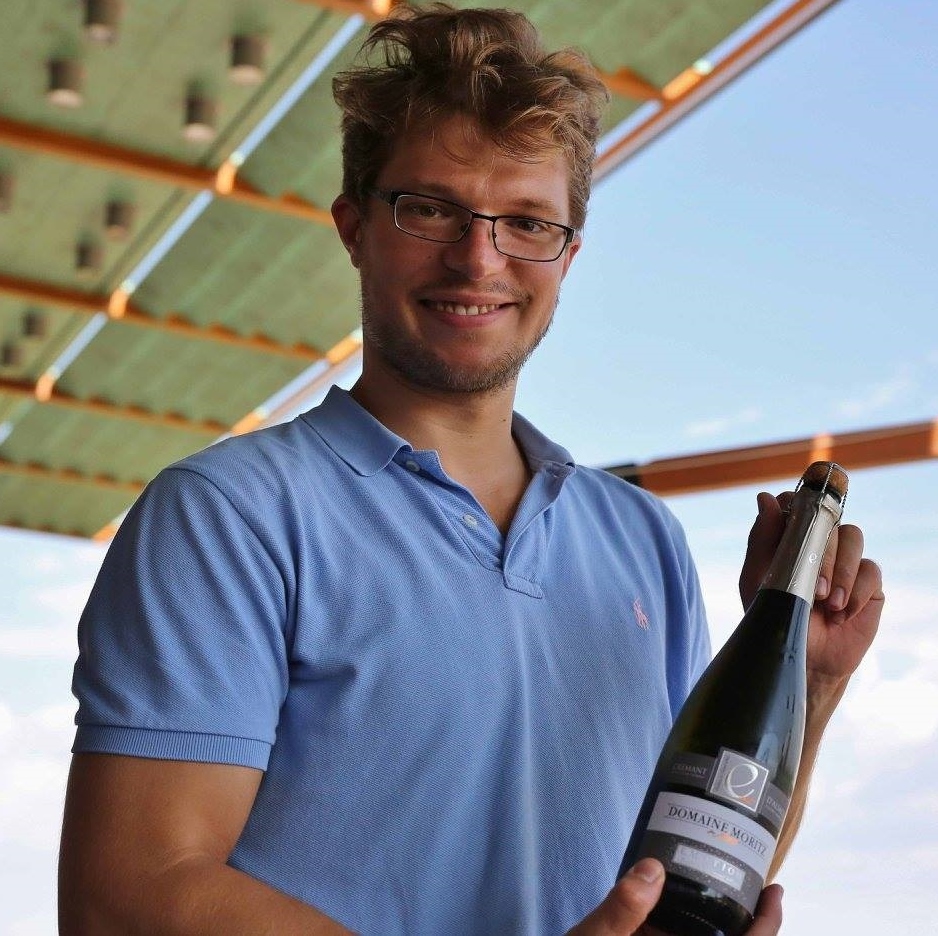 What is your story and how did you become a wine maker in Romania?
G.M: My wine story begins in Burgundy. It is there that I learned to value the terroir and the vineyards, wine and gastronomy, and humility in wine tasting. After 4 years and a half of experience in Burgundy, my thirst for adventure in the world of wine increased and so did travel opportunities that were offered to me at the time.
I was welcome in a high-quality winery in Portugal: Conceito - Rita Ferreira. I learned there the traditional Portuguese winemaking methods ( Porto wines ) and the modern methods of winemaking in Bordeaux ( my boss was an intern at Chateau de Denis Dubourdieux ).
In Portugal, there was a solid connection between the Stoica family and me. They were looking for an oenologist for the winery which was still under construction. Therefore, in the spring of 2010 I arrived in Drăgăşani and stayed there.
Due to your young age people questioned Avincis wines at first, and yet they managed to make a good impression. How does age influence the quality of work in general?
G.M: I believe there are three determining factors in my line of work: the senses, knowledge and experience. All three factors are linked to one another and influenced by the most important element of all: motivation. If you ask me/the way I see it, age is less important than the others. Proven!
Is there some likeness between Avincis and any international winery?
G.M: At the architectural level, many modern wineries have applied the concept that we find in the Avincis architectural style. Artesa (in Napa) is quite similar to Avincis. However, Avincis has preserved the traditional (Conacul Vila Dobruşa).
What do Avincis wines excel at? / How do Avincis wines stand out in an over-saturated market?
G.M: In a saturated market, consumers will always turn their attention to the wines they trust. We maintain this position: equable quality every year, even if this means that some years we can't bring out certain wines owing to the fact that the quality of grapes doesn't amount to much.
Where do you draw your inspiration from?
G.M: From a bottle of wine. Wines that are exceptional will always steal on me and they are a true inspiration.
What are the most important tools any wine maker should own?
G.M: First and foremost, high-quality grapes! Marrital support is next in line J
How would you describe Drăgăşani terroir?
G.M: As it faces the Olt river, Dragasani terroir possessess the following characteristics:
Whenever the river breeze blows, the Eastern exposure produces white mineral wines, whilst the Western exposure, characterized by strong winds, benefits from intense sunlight, which is ideal for the production of red grapes.
The Olt river is responsible for the heavy clayey soil, combined with veins of limestone and in some parts sandy veins.
The area and the temperate continental climate allow for an optimal polyphenolic concentration for local varieties as well as for occidental ones.Wines made in the Drăgăşani region are generally full bodied, with good acidity and a certain elegance.
What is your favourite approach in the industry of wine and what else would you do?
G.M: The Drăgăşani Association of Wine Makers is a slightly uncommon and unique idea for our market. I particularly like the fact that the owners have understood that promoting the Drăgăşani region is a good investment for the future. This would be an initiative supported by the government anywhere in Italy, France or Spain. Though quite unfortunate, the lack of political interest when it comes to the develpment of this branch, proves to be an additional obstacle/barrier/hindrance to our progress.
How would you describe Romanian wines as compared to wines from countries with a long tradition in winemaking (France, Spain, Italy etc.)? Do you think there is a possibility that they will ever climb to the top of the best European wines or perhaps even further than that?
G.M: The quality of Romanian wines is now stable, and more and more foreigners are beginning to appreciate our wines. However, in order to reach the top we need more than quality. We need marketing and PR with support from Romanian authorities. Unfortunately this doesn't seem to be a priority for them.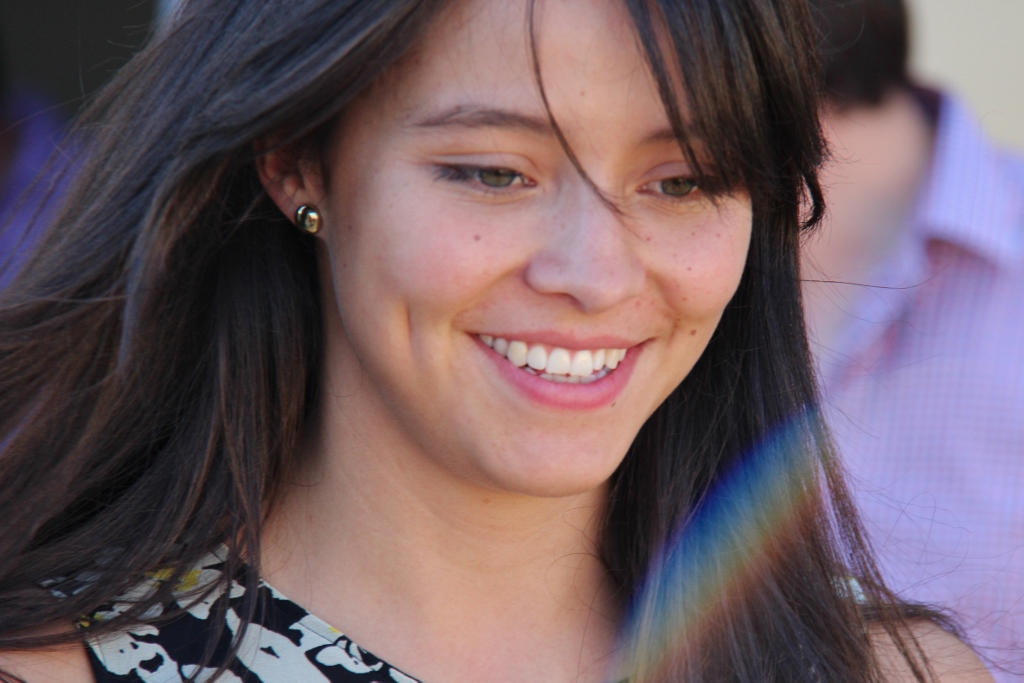 Short questionnaire for Ghislain Moritz:
Favourite variety: white: Fetească Regală
red: Negru de Drăgăşani
Favourite winemaking region (anywhere in the world): Burgundy
Key words for wine: Balance
Favourite part of the job: Maturity evaluation
Romanian wines are... interesting and growing.
Romanian wine consumers are... curious.
Wine industry in Romania is... atypical, on the look-out.
CrameRomania.ro is... a daring and necessary project.
Ghislain ended the interview with a quote by Salvador Dali: Qui sait déguster ne bois plus jamais de vin mais goûte des secrets. (En: He who knows how to taste does not drink wine but savors secrets.)
TEXT: Alexandra Hash ▪ ▪ ▪  PHOTO: Alina Iancu